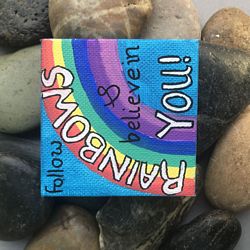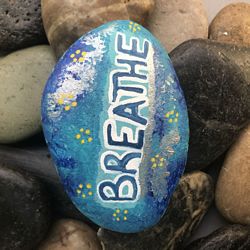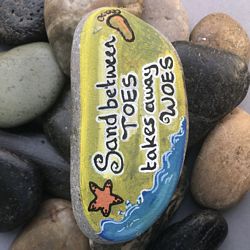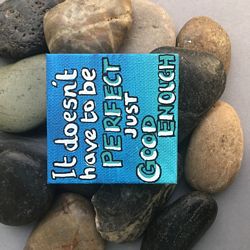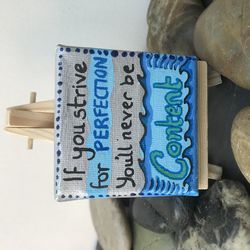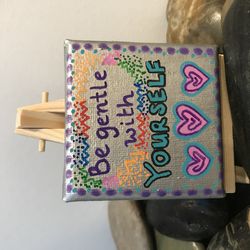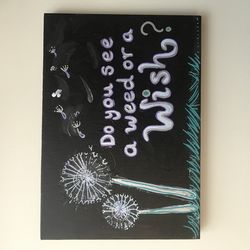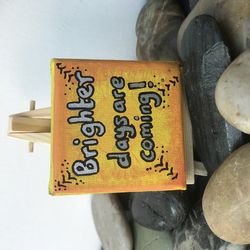 hello and welcome!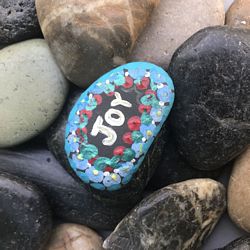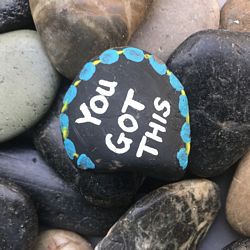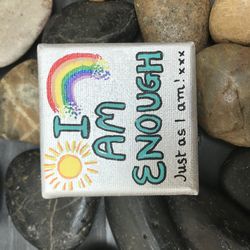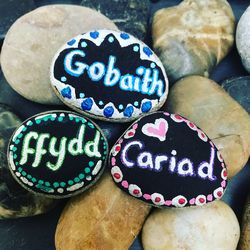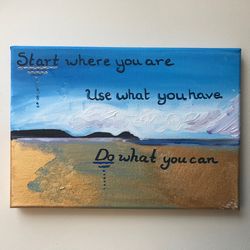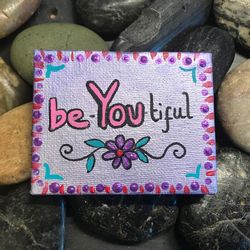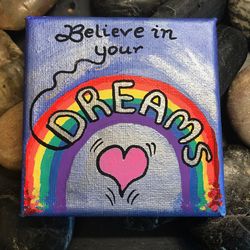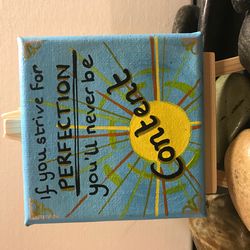 This website has been created to promote the making and distribution of affirmations as canvases, stones and cards for anyone looking after their own or someone else's mental health needs.
Go to: [ about me] [ ordering] [ gallery ] [ resources ] [ Greetings cards ] [ Available Affirmations ]
Orders can be emailed or requested using the affirmationsROCK creation form.
Orders will be fullfilled once a dontation (which will go to Mind) has been received at our crowdfunding page given at the end of the order form. A small amount will be taken out (usually about £4 for materials and postage). The idea is to spread kindness, joy and love and raise much needed funds and awareness.
£4000 donated to Mind Charity.
Enjoy and be playful
x Faye
About Me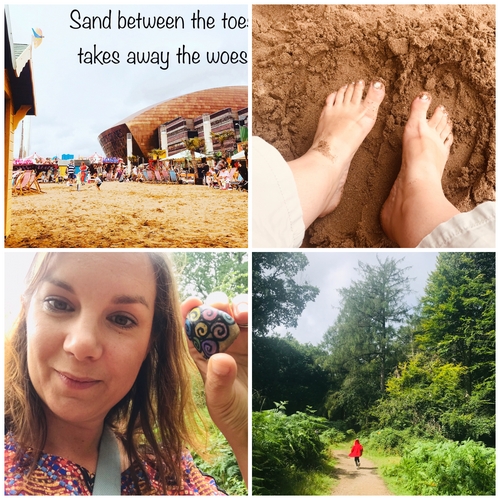 I set up affirmationsROCK after Experiencing the comfort, uplift and hope that positive and kind affirmations brought at times of darkness, anxiety and despair.
Affirmations were new to me in 2014 when recovering from post partum psychosis and depression. They took on more meaning after a deep depression of summer 2019.
Firstly while sat on Cardiff bay beach (a man made pop up beach), I saw the affirmation "sand between the toes takes away the woes". It held an offer of some relief from my own suffering and that it did. I played with the saying on a photo.
Secondly while walking in the Forest of Dean we discovered painted positive rocks left for people to discover to spread kindness. The idea was to find enjoy and then replace the rocks and add your own to paths and trails.
These in hindsight planted the seed for my meaningful use of affirmations from which affirmationROCKS was born on 2020.
I have also put together some helpful resrouces that I hope might help people:
Create an affirmation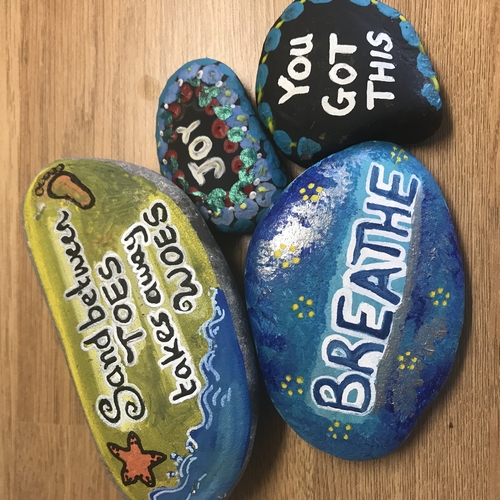 Comforting, motivating, self kindness orientated affirmations, quotes and words lovingly illustrated by Faye @affirmationsROCK.
Request a personal one below or browse some available ones here
Please have a look at my gallery examples.